Type 50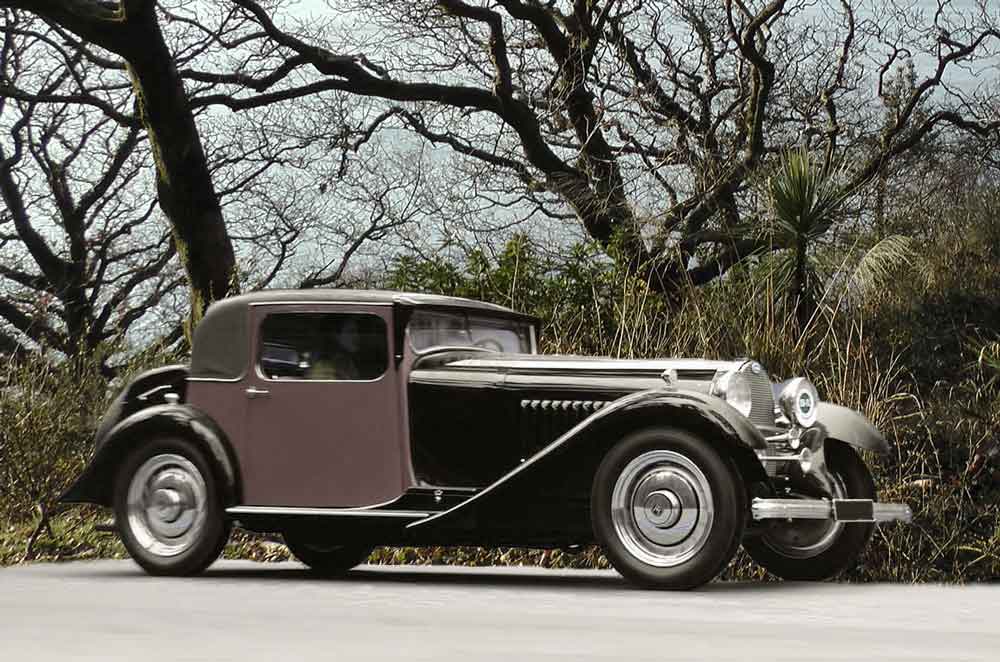 The Bugatti Type 50, which appeared in 1930, was yet another superbly built car which, despite the fact it was designed for road use, was fast enough to be raced as well.
This was hardly surprising. The engine was not only a 5 litre eight cylinder double overhead camshaft power unit capable of producing 225 brake horsepower but it was supercharged as well. The engine had so much power that when the throttle was pushed down the chassis flexed. It was capable of over a hundred miles an hour and could fly between standstill and 60 miles an hour in around eight seconds. This was Bugatti's first-ever DOHC engine and the company's most powerful production one.
At the time Bentley were doing rather too well in the Le Mans race and Ettore's son Jean, who had supervised the design and manufacture of the engine, fancied himself to take them on! He asked the French government if they would sponsor them in the race; the government said no so the cars were painted black to express their disapproval. Sadly it proved to be a suitable colour since, when well in contention for winning the race, a tyre blew out on Jean's car, it veered off the track and a spectator was killed. Bugatti promptly abandoned the race.
The car was manufactured with a choice of either a sports coupe version or a touring version. The sports coupe had a shorter wheelbase whilst the engine of the tourer, the Type 50T, was tuned for low-down torque rather than high-speed. Both of them were available either with standard Bugatti bodies or customers could choose a custom-designed one instead. Many of them were painted in two tone colours.
As usual price was the major disincentive to volume sales. Just 65 Type 50 and 50Ts were sold, including three that had been produced specifically for the Le Mans race, between 1930 and 1924, although the model was resurrected as a racing version in 1937 with the same engine but a more powerful supercharger producing an awe-inspiring 470 horsepower.This continued in use until almost the start of the war in 1939.
It was not by any means the company's best seller.Both the earlier and the later types sold in much greater volumes; but many Bugatti aficionados consider the type 50 to have been the finest car that the company ever produced.
Next Bugatti - the Type 55